Rák frá Byrgisskarđi, Born 1988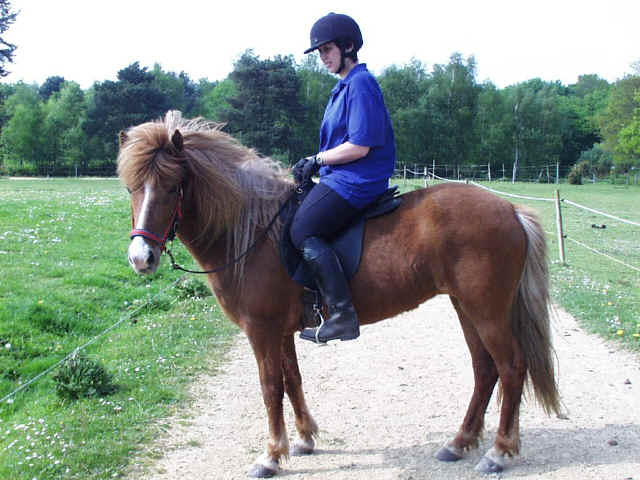 Rák is a very special horse as she was my first competition horse and is a joy to ride. I imported her in 1993 in foal. She has given me a lot of confidence over the years as well as doing well in competition. At the last British Championships that I rode her in she came second in both Tölt and Fourgait and narrowly missed the first place in the tölt class tieing with Fi for first place in the final and losing it only in a ride off. I have ridden her in 2 World Championships and qualified for a third with her.
She has had 4 foals (the first we sadly lost at age 5) and the second foal Erik is about to start his training.
She has been ridden in numerous displays and has been responsible for a lot of people getting their first taste of Icelandic Riding. She looks after novices and yet gives experienced riders a really good ride.
I trained her to drive this year and she took to it like a duck to water. She has been ridden by topless girls round a show ring and was happy to let people play with Polo mallets on her back (strange things happen at Salisbury Show). She has also starred on Blue Peter and was ridden by the presenter.
I do not have any good photos of me riding her but hope to correct that soon.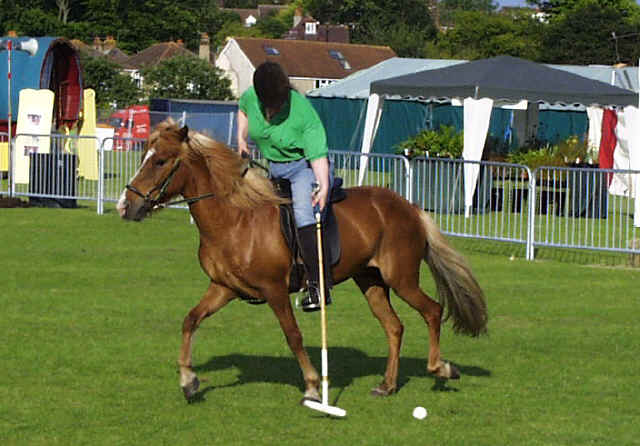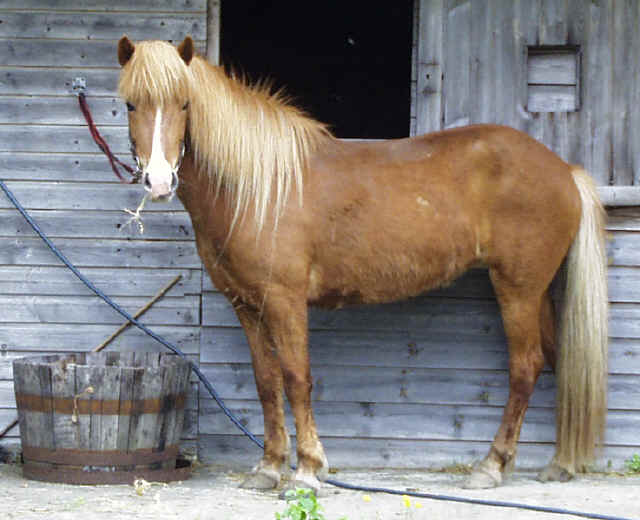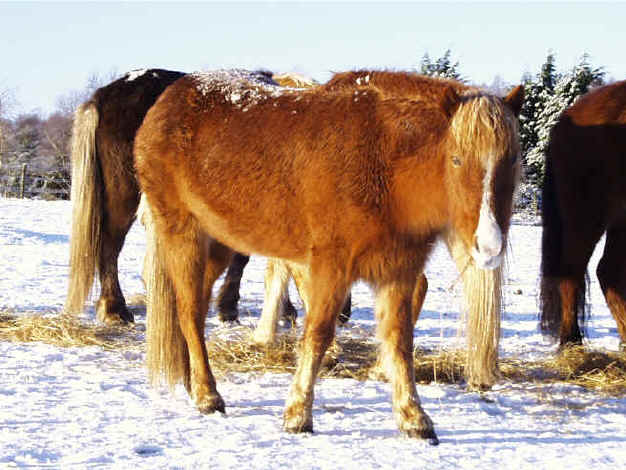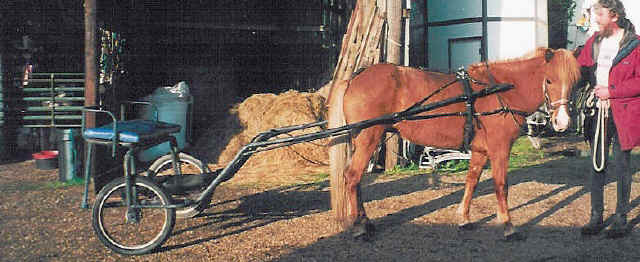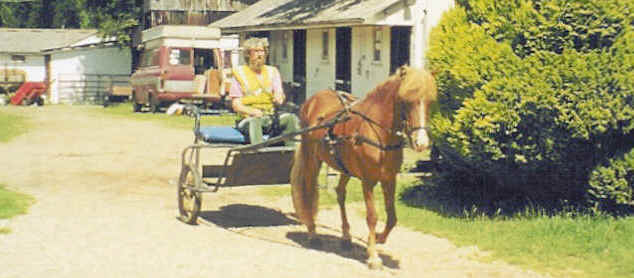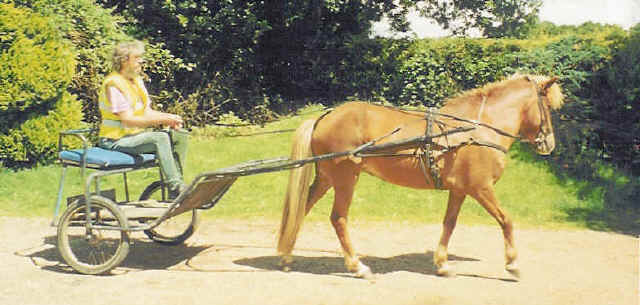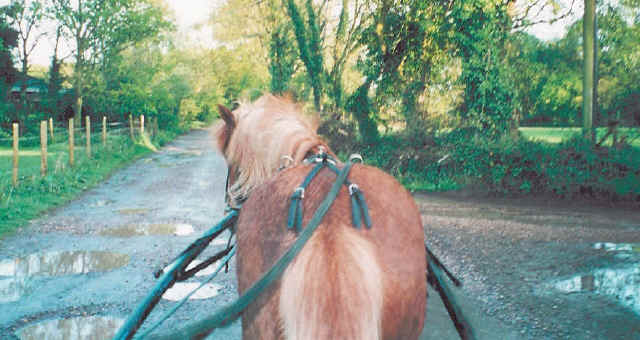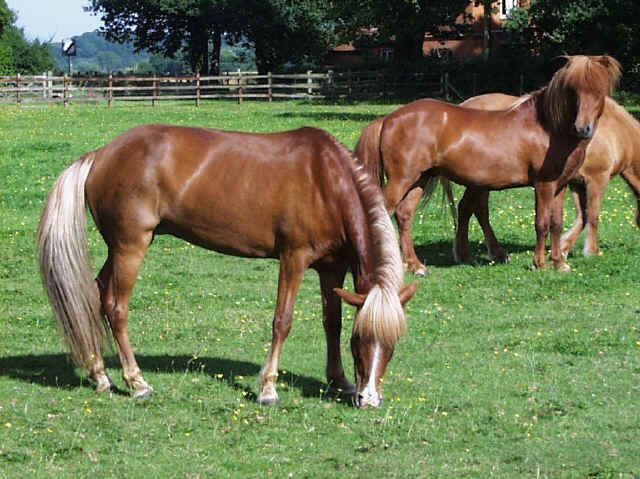 Drifandi eying Rák up
Click here for more pictures of Rák being driven