Árdis Litla-Hvammi, Born 1990, Died 2013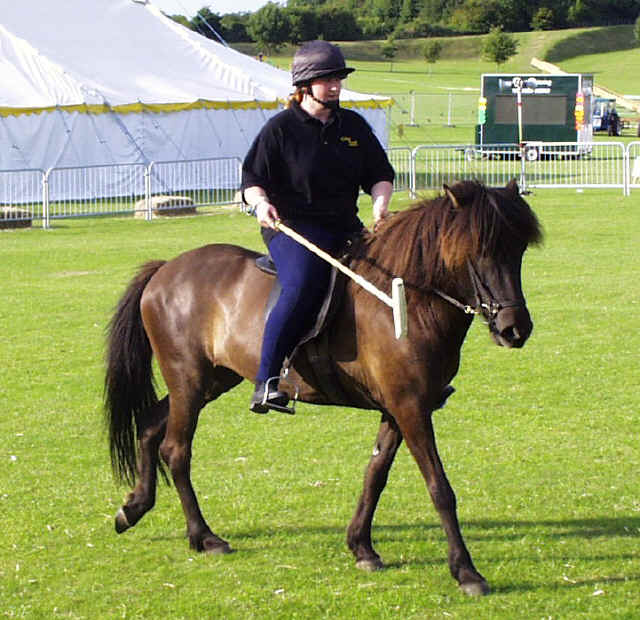 Árdis was my second competition horse and came to Britain in 1997. She is very talented although I have never managed to get her to show her full potential in front of the judges. She is a very nice riding horse and is bold, forward going, and very comfortable with a glorious effortless tölt.
She has taken part is numerous displays, courses etc. and is my main riding horse at the moment.